Tropical Sno Hawaiian shave ice snow cone is a 'melt in your mouth' thirst quenching, affordable alternative to everyday ice cream or drinks and is available in 14 refreshing natural flavours with each one having its own distinct "real to life" taste:

They are commonly known as 'snow cones'. They are made from block ice, which is shaved like fine snow like powder into a cup and eaten with a spoon. You will see some pictured on this website.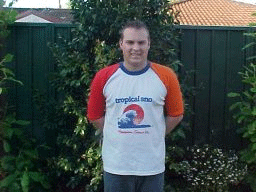 A combination of flavours can be chosen on the one sno cone (up to 3 flavours). As an optional extra, a special sprinkle topping can be added to give the 'sno cone' a sweet and sour explosive taste.
Hawaiian shave ice appeals to people of all ages and is enjoyed by fans of sporting and entertainment events, festivals, shows, fetes, market days, fundraisers and social occasions of all sizes and interests.

I set up a portable cart, as pictured here, with a colourful umbrella and banners that will add flair to your event.

It is a fuss free operation for the event organiser, as I supply all the necessary equipment and need a space of just 3m x 3m.

The stall does not require a powered site or any enclosure or covering. It operates with a car battery. Power is required for night lighting (where applicable).

I hold Public Liability insurance cover for $10,000,000 with QBE Insurance (Australia) Limited. I am a sole trader and my ABN number is 83 021 817 849.